Custom design and manufacture of state-of-the-art battery chargers, DC/DC Converters, and power supplies
---

I occasionally need to evaporate some metal or other, or want to know if my ampule will explode at 1100 degrees C, so as a ready reference I have included these on our web page.
Note: for a higher resolution version click on the graph: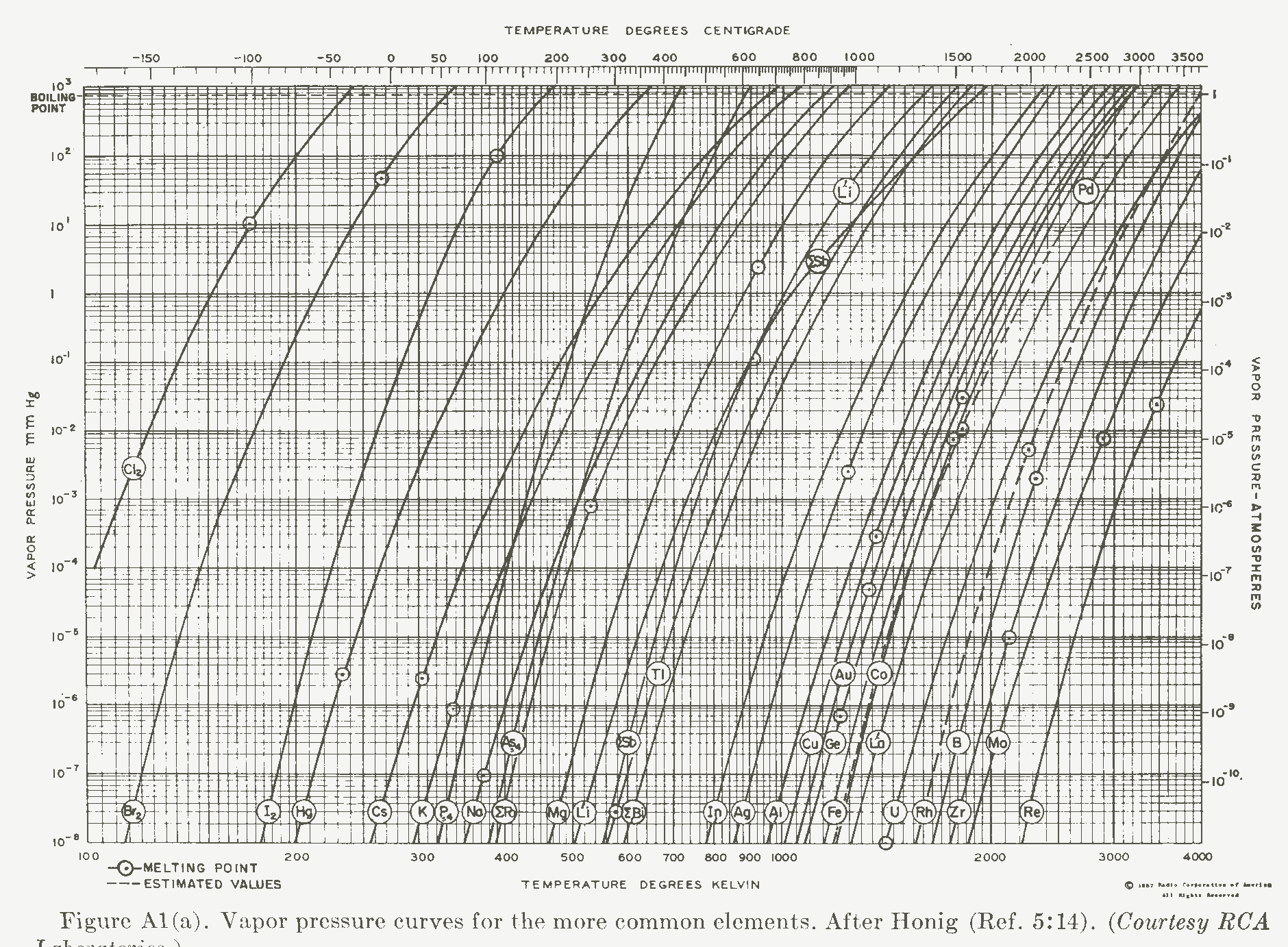 Vapor pressures of chlorine, bromine, iodine, mercury, cesium, potassium, phosphorus, sodium, arsenic, potassium, magnesium, lithium, antimony, titanium, bismuth, indium, silver, aluminum, copper, gold, germanium, iron, cobalt, lanthanum, uranium, rhodium, boron, zirconium, palladium, lithium, molybdenum, and rhenium.
Note: for a high-resolution version click on the graph: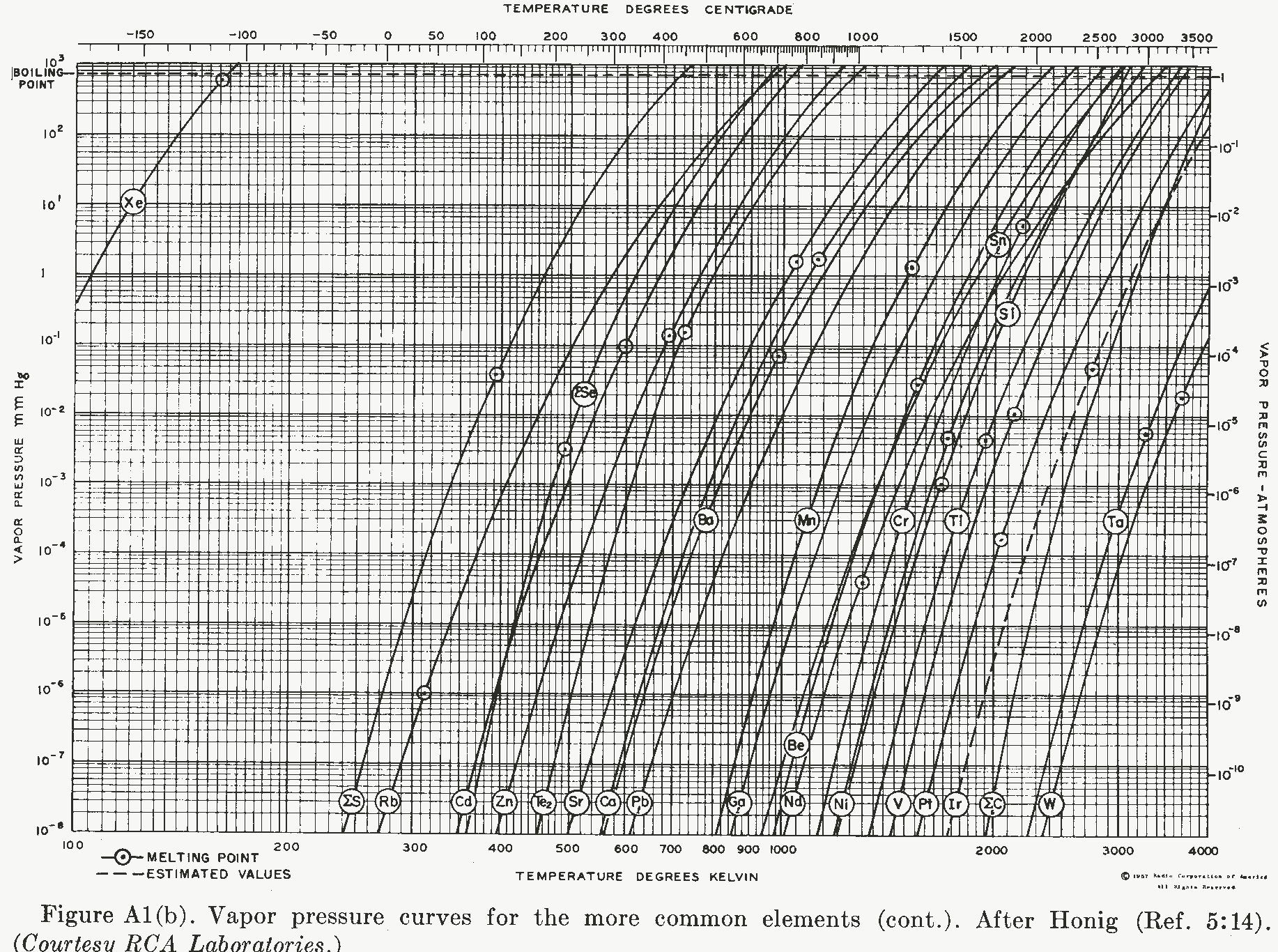 Vapor pressure of xenon, aluminum, tungsten, iron, nickel, copper, gallium, lead, calcium, strontium, zinc, cadmium, rubidium, sulfur, carbon, iridium, platinum, vanadium, neodymium, beryllium, tantalum, thallium, silicon, chromium, tin, manganese, barium, and selenium.